Bonjour Royal Friends ~ I'm Princess Diane Von Brainisfried and welcome to my kingdom, where positivity rules and where you're encouraged and empowered to live your royally happy, radically fulfilled, richly meaningful life. Today I want to talk to you about how to boost your confidence. I learned this little gem of a secret when I was a corporate lawyer working on many new projects at the same time. It helped me get a confidence boost when I wasn't sure I knew what I was doing, but I had to do press forward anyway. Read more…
I'm Princess Diane Von Brainisfried bringing you my Princess Positivity Pointers to help you live your royally happy life! I thought it would be fun to share with you the 9 tips I gave Meghan Markle to help her seemlessly transition from an American star to a newbie American princess in England. Read more….
Free Report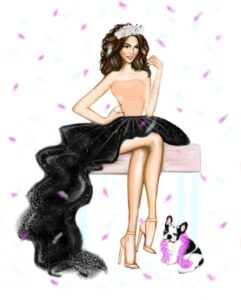 SUBSCRIBE and get
7 Insanely Simple Happiness Strategies Every Princess Must Have!

PLUS princess-worthy updates for a royally happy life!
An Ebullient Guide
Brainisfried's bubbling with practical and fresh ideas on the topic of how to get "royally happy and radically fulfilled." Step-by-step she guides you on a journey inside your heart and mind to help you find what makes your heart sing.
Disclaimer: Princess Diane Von Brainsfried® is a division of HarMaxiProductions, LLC. By using or viewing this website and these services of HarMaxiProductions, LLC  (hereinafter generally referred to as "Princess Diane Von Brainisfried", "my", "our", "us", "we") you understand that such information is not intended nor otherwise implied to be medical advice or a substitute for medical advice, diagnosis, or treatment.      Read more...