I had an epiphany this morning, born of necessity being the mother of in(ter)vention.  How to do Zen'd out beauty multi-tasking!…..Find out how you can too!
Free Report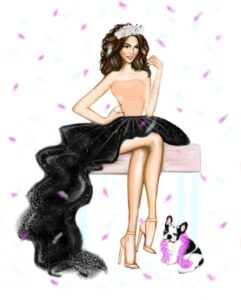 SUBSCRIBE and get
7 Insanely Simple Happiness Strategies Every Princess Must Have!

PLUS princess-worthy updates for a royally happy life!
An Ebullient Guide
Brainisfried's bubbling with practical and fresh ideas on the topic of how to get "royally happy and radically fulfilled." Step-by-step she guides you on a journey inside your heart and mind to help you find what makes your heart sing.
Disclaimer: By using or viewing this website and these services of HarMaxiProductions, LLC dba as Princess Diane Von Brainisfried (hereinafter "Princess Diane Von Brainisfried", "my", "our", "us", "we") you understand that such information is not intended nor otherwise implied to be medical advice or a substitute for medical advice, diagnosis, or treatment.      Read more...