Want to have some fun and learn a life lesson too?
Tune into one of my videos while I'm out and about in my kingdom or musing at my palace desk.
Life isn't always a bowl of cherries, but that doesn't mean it has to be the pits! Watch here and learn a powerful, positivity tip for Breast Cancer thrivers.
Everyone starts a dream somewhere. Where are you going to start your dream? This is the start of one of mine. Introduction to Princess Diane Von Brainisfried.
Ever have a day filled with frustrating moments? Day + Frustration = Dustration. Watch this short video for a completely new and effective way of handling your most annoying "Dustrations.
Click here for the delicious ancient, secret recipe for Palace Acorn Squash! Handed down from the royal family of Von Brainisfried. First time ever revealed to the public!
Princesses, we must stand up for our right to be unique!
How to take the first steps to happiness!
Free Report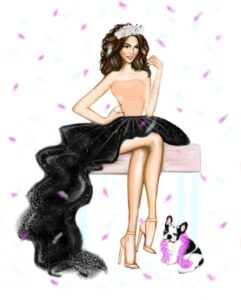 SUBSCRIBE and get
7 Insanely Simple Happiness Strategies Every Princess Must Have!

PLUS princess-worthy updates for a royally happy life!
Put Zing in Your Step!
Funny and fresh take on how to put a zing in your step and slap a smile on your face! I can't wait to check out her programs!
Totally Worth It!
Princess D's energetic presentation and spontaneity made me smile, laugh out loud, think about taking MY next step! Thoroughly worth it!!!
Disclaimer: Princess Diane Von Brainsfried® is a division of HarMaxiProductions, LLC. By using or viewing this website and these services of HarMaxiProductions, LLC  (hereinafter generally referred to as "Princess Diane Von Brainisfried", "my", "our", "us", "we") you understand that such information is not intended nor otherwise implied to be medical advice or a substitute for medical advice, diagnosis, or treatment.      Read more...