I hope this post finds you healthy and thriving! Today I put together a short video to share with you one word that will rock your world when things get rough. One little word that will help you direct your thoughts to survival mode. Very Darwinian stuff. That word is "Adaptation." My beloved and brilliant father, Dr. Irving Young always used to say, "Adaptation is the finest quality of protoplasm." This phrase is so very applicable today during these uncertain times. I encourage you to CLICK ON TITLE TO CONTINUE READING & watch this SHORT VIDEO. BLESSINGS & TA TA FOR NOW!
Free Report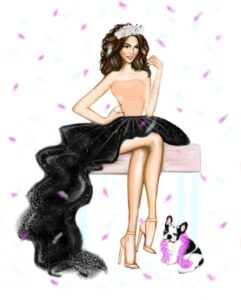 SUBSCRIBE and get
7 Insanely Simple Happiness Strategies Every Princess Must Have!

PLUS princess-worthy updates for a royally happy life!
An Ebullient Guide
Brainisfried's bubbling with practical and fresh ideas on the topic of how to get "royally happy and radically fulfilled." Step-by-step she guides you on a journey inside your heart and mind to help you find what makes your heart sing.
Disclaimer: Princess Diane Von Brainsfried® is a division of HarMaxiProductions, LLC. By using or viewing this website and these services of HarMaxiProductions, LLC  (hereinafter generally referred to as "Princess Diane Von Brainisfried", "my", "our", "us", "we") you understand that such information is not intended nor otherwise implied to be medical advice or a substitute for medical advice, diagnosis, or treatment.      Read more...