I'm Princess Diane Von Brainisfried and it's a joy to welcome you into my kingdom where positivity rules and kindness reigns! Today I want to share a video called "SLEEP Way more important than you can ever imagine OR dream" by my new (and already dear) friend Girish Harinath. Girish talks about the fascinating and little known connection between aging and sleep. Spoiler alert: Girish explains where sleep fits into the aging process and how good zzz's work to your anti-aging advantage!  The guy knows what he's talking about. He's a biologist/neuroscientist with a Master of Business and Science degree in Biotechnology and Genomics plus a decade of experience studying the molecular underpinnings of the various chronic diseases of aging.  Don't age where you don't have to! You won't want to miss this one! CLICK on the TITLE to continue….
Free Report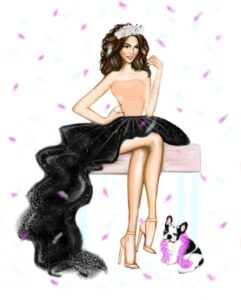 SUBSCRIBE and get
7 Insanely Simple Happiness Strategies Every Princess Must Have!

PLUS princess-worthy updates for a royally happy life!
An Ebullient Guide
Brainisfried's bubbling with practical and fresh ideas on the topic of how to get "royally happy and radically fulfilled." Step-by-step she guides you on a journey inside your heart and mind to help you find what makes your heart sing.
Disclaimer: Princess Diane Von Brainsfried® is a division of HarMaxiProductions, LLC. By using or viewing this website and these services of HarMaxiProductions, LLC  (hereinafter generally referred to as "Princess Diane Von Brainisfried", "my", "our", "us", "we") you understand that such information is not intended nor otherwise implied to be medical advice or a substitute for medical advice, diagnosis, or treatment.      Read more...