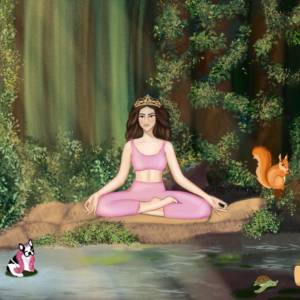 How to Put More "ZEN" in Your Work Day
Lessons in Positivity, Encouragement, Cooperation, Mindfulness, and Inner Peace in the Work Place
In this humor-filled course, you'll learn strategies to foster and model a positive, encouraging, cooperative, stress-reduced work environment whether you work inside or outside the home.
Course Description (90 Minutes):
More "ZEN" in the workplace stands for:
Z=Zone of Positivity-creating a positive mindset to make a better day for you everyone else
E=Encouragement of self and others
N=Now-mindfulness and being present
Topics Include:
Ways to encourage yourself and co-workers
How to foster a sustainable positive mindset
Strategies to create a supportive environment
Mindfulness practices to become more present
Tips for gaining inner calm in a stressed-out world
Fun work hacks to make your "to do" list love you
Techniques for exercising emotional intelligence when someone is frustrating or annoying you (or both!)
How to cultivate trust
For more information:
Drop me a line
Free Gift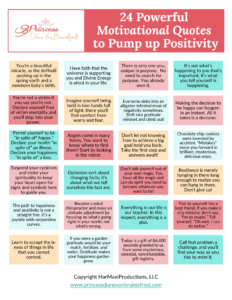 SUBSCRIBE and get 
24 Powerful Motivational Quotes to Pump up Positivity!
PLUS princess-worthy blog updates for a royally happy life!
Disclaimer: Princess Diane Von Brainsfried® is a division of HarMaxiProductions, LLC. By using or viewing this website and these services of HarMaxiProductions, LLC  (hereinafter generally referred to as "Princess Diane Von Brainisfried", "my", "our", "us", "we") you understand that such information is not intended nor otherwise implied to be medical advice or a substitute for medical advice, diagnosis, or treatment.      Read more...