Bonjour Royal Friends!
Welcome to my blog, a 'tongue-in-chic' happiness lifestyle guide from a funny princess point of view! 
Today I'd like to talk to you about How to Banish Boredom for Your Most Fabulous New Year Ever! But first…
The New Year is just about here and I'd like to send you a big, bold princess hug and lots of love for a happy and healthy 2023! I'm so blessed, dear reader, that you are in my life. You continually contribute to my life's meaning, purpose and sense of fulfillment that makes my heart sing! I send you all a ton of hugs and love, and I promise to continue writing princess posts for your happiness, optimism, positivity, and productivity  in the coming year. 
Today's topic focuses on a little discussed challenge that many people struggle with and don't know how to fix… boredom! Boredom can be insidious because it can throw you in a rut threshold without warning and you may not feel the pain until you're up to your eyeballs in yawns.
Everyone's bored from time to time. That's just life. And boredom isn't necessarily a problem. One person's boredom is another person's R&R. But if you feel like the days are stringing together in sameness and predictability like in the movie Ground Hog Day, your life is on a hamster wheel going nowhere, and you never have any fun, it's time to take action. Life's too short to live day in and day out without some spark, some excitement, some sense of adventure.  
Boredom feels and looks different for everyone. Maybe boredom for some is the feeling of going through the motions of life Monday through Friday, merely living for the weekend.  Sunday sucks because guess what's coming?  Monday!  That's no way to live.
The reason boredom is a problem is because life seems just plain dull.  Get up. Go to work.  Go to bed. Rinse and repeat. Get up. Do chores. Go to bed. Rinse and repeat. That's no fun at all. We're all little children at heart and we need to go out and play once in a while.
You know the original movie the Wizard of Oz color when Dorothy entered Oz for the first time after the tornado dropped her house on it?  The movie was all black and white and then boom! When she enters Oz –everything's all in beautiful colors!
Boredom tends to make us feel like we're living in  black and white.
And without enough fun in our lives, creativity is dulled and imagination can flat line. Having fun is often a doorway to success in other areas of our lives, for the very reason that it keeps our imagination stoked. It makes us feel more youthful, our juices are flowing, makes us feel more alive!
And of course having fun is mood enhancing so not having enough fun can contribute to feeling blue  and moody, even depressed.
Traveling through life with a big fat yawn is just no way for a beautiful bold passionate princess (or prince) to live!
The good news is, when we solve the problem of putting more fun in our life, life goes from being the first part of the Wizard of Oz, all black and white, to life with all its colors like in The Wizard of Oz.
We feel more passionate about life, and that feeling  spills over into other areas of our life.  Having more fun makes problems we face seem more tolerable.   Having more fun makes a boring job more tolerable. Having more fun is like taking mini vacations for the mind. 
Here's an idea for having more fun and avoiding boredom that I learned from a dear friend of my mother's. When she told me the following idea, she was a lively, beautiful, thriving 89 who had been widowed twice.  She had three homes, one in Philly, one in Naples Florida, and one in Loveladies Long Beach Island. She had just recently sold the house in Long Beach Island. You would think a person with three homes would never get bored because there's so much to do just taking care of them.  Boredom is definitely psyche-specific. 
Here's a fabulous idea she told me that I realized later is a perfect solution to cut through boredom.
My friend was at the gym one day and some guy called out to her, "Hey, do you remember me?"  At first she was startled and didn't recognize who this guy was. When he said his name, she remembered him instantly.  She hadn't seen him in 60 years!  He was visiting for a few days.  They had been good friends as couples 60 years ago and had gone out a few times way back when. 
This gentleman invited her out to LA to visit him. She declined the offer over and over until finally, she said okay.  He was extremely wealthy and told her they could do anything she wanted while she was out there.   Guess what she wanted to do?  Go to Disney World!
Before she left to go back to Philly, he asked her to make a pact. He said, "Let's do "SOMETHING NEW EVERY DAY." Something new every day. And they did! He called her every week and they talked about their "something new every day" adventure. 
I realized after my friend told me this story that the practice of "something new every day" is a marvelous way to focus on pulling yourself out of the rut of boredom. Just thinking about what the new thing will be every day can be exciting and fun.
But, you may ask princess? We're all grow'd up now; how do we find things that are fun? Isn't fun rusting in my Radio Flyer in some snow piled junkyard somewhere? Nope! Here's some good news about fun; it's not just for your kid-sized self!
Research on genetics has shown that our fun preferences are inborn and stay consistent through our lives.
So, look back on your life and think about what you loved to do as a kid.  Start by making a list of some of those things. What absorbed you?  Designing fashions? Board games?  Roller blading or skating? Riding bikes?  Swimming?  Helping your mom or dad cook? Throwing a ball to your dog?  Coloring? Oragami?  Writing in a journal? Jump rope?  Cross word puzzles?  Camping out and reading stories around bonfires? Going to the zoo? Chances are you can still do some form of all of those things as a grown up. 
Half the battle is knowing that boredom is gnawing at you. Once you do, there are easy ways to bust through it, starting with something new every day. 
Here's some more suggestions. Pick one night a month to get a few friends together for a pot luck dinner.  Or get a few friends together for a restaurant outing as a Gourmet Club. Or plan get togethers with friends to play cards, collaborate putting together a large jigsaw puzzle, or play a silly trivia game. Then there's the oldie but goodie, Mad Libs! 
My mind is now a'whirl with ideas for new fun things to do! I may just grab a friend and do some brainstorming! How about planning a night of "bagels and a board game?"  That could be fun! The more creative you make it, the more fun you can claim. And….how ironic…that's one time when "board" will be something really fun!  
Here's to a new year for all of us filled with happiness, health, and fun! Boredom be gone!
HEY FABULOUS! Before you leave, don't forget to SUBSCRIBE to my blog.  You'll get periodic posts for happiness, optimism, and positivity PLUS updates on the fun & frolic that happens here! Woohoo! CLICK HERE
x♥x♥x♥,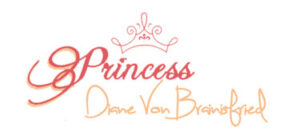 Put a tiara in your closet!
Subscribe now and get a FREE REPORT: 24 Powerful Motivational Quotes to Pump up Positivity!
x♥x♥x♥,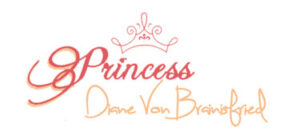 Put a tiara in your closet!
Subscribe now and get a FREE REPORT: 24 Powerful Motivational Quotes to Pump up Positivity!
Bonjour! I'm Princess Diane Von Brainisfried™
Motivational Speaker.  Certified Life Coach.  Award-Winning Writer.  Breast Cancer Survivor.  Offering seminars and coaching using humor to inspire happiness.
If you like what you read, be a gem and share it!
Disclaimer: Princess Diane Von Brainsfried® is a division of HarMaxiProductions, LLC. By using or viewing this website and these services of HarMaxiProductions, LLC  (hereinafter generally referred to as "Princess Diane Von Brainisfried", "my", "our", "us", "we") you understand that such information is not intended nor otherwise implied to be medical advice or a substitute for medical advice, diagnosis, or treatment.      Read more...