Come to a "Transformational Tiara Tawk…"
and learn to wake up every morning to your happiest, most extraordinary life imaginable… without quitting your day job!
Humor-laced, self-help Transformational Tiara Tawks are the key to unlocking your powerful princess happiness mojo!
You'll get science-based tips and tricks for happiness and fulfillment from Positive Psychology research.
You'll also learn unique wisdom from the desk of Princess Diane Von Brainisfried that was gathered over the years from wise sherpas in her kingdom as well as from her own life experience, which includes fighting metastatic breast cancer.
You won't find these secrets anywhere else!
Who should attend a Transformational Tiara Tawk?
These Tawks are for women who want to:
quickly learn happiness strategies
find a sense of passionate purpose –without having to dump their day job
find and pursue BIG ideas, dreams and goals without fear of failure holding them back
know they have something great to give, who either haven't found what that is yet or who have found it but feel stuck
become more resilient so they can think great "solutions" under stress to boost proficiency in work and other grand endeavors
are rational and logical, but who also want to access the power of serendipity and intuition to find support on their journey to All Possibilities
make a profoundly positive difference in the world by becoming a beacon of light for others
In other words, these Tawks are for you and the women in your sphere, such as corporate groups, businesses, trade organizations, attorney associations, educators, entrepreneurs, book clubs, garden clubs, private parties and events, fundraisers, and of course, palace galas.
Can guys come too?
Absolutely!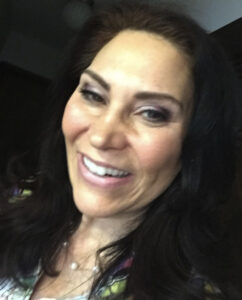 What would it look like to wake up every morning to your happiest, most extraordinary life imaginable without quitting your day job?

Of course you have. Maybe you've even worked with one to help you transform your body into one that's healthier, fitter & stronger.
Wouldn't it be amazing if you could find someone to train with who could help you transform your life into the BIG, BOLD, HAPPY, POSITIVE ADVENTURE with your UNIQUE PASSIONATE PURPOSE that you always believed it was supposed to be? WITH MY PRIVATE ONE-ONE ONE EXLCLUSIVE COACHING, now you can!
Don't sit on the sidelines of life when you could be so much happier and fulfilled. Even if you don't know what that looks like right now.
When you work with me, we will design an EXCLUSIVE PLAN for your big, bold, beautiful, royally happy, radically fulfilled, princess-worthy life!!!

Some Transformational Tiara Tawk topics:
Optimism…the new frontier of wellness and wellbeing. The power of seeing the goblet half full not half empty and secrets how to do it!
Manifesting your unique passionate purpose and how to fit it into your busy, successful, crazy princess schedule.
Happiness busters – identifying them and learning how to wave your magic wand to make them bite the dust.
Dumping your TEB – Toxic Emotional Baggage – so you can live, laugh, and love with all your heart.
Beating the Breast Cancer Blues using optimism.
How to cut stress off at the pass and banish inner peace thieves with proven techniques for calming the monkey mind and handling worry and rumination.
Everyone can be happier- your GPS guide to first steps on the journey to a happy and invigorated new you!
Kick your "inner void" to the curb using mindfulness and other strategies; find inner peace and a sense of wholeness.
Discovering the magic of gratitude – find your Treasure Chest of Daily Delights, and kick off your gratitude journal.
Crafting your big, bold Princess-worthy Life.
If you have an additional topic on which you'd like me to speak, Just let me know!
Free Report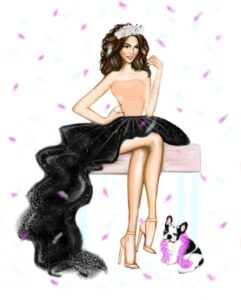 SUBSCRIBE and get
7 Insanely Simple Happiness Strategies Every Princess Must Have!

PLUS princess-worthy updates for a royally happy life!
Contagious Energy
Princess Di Di's energy is contagious. We all need to catch some great energy. Her ideas about happiness and how to find it will be an important contribution to the Happiness lit.
Put Zing in Your Step!
Funny and fresh take on how to put a zing in your step and slap a smile on your face! I can't wait to check out her programs!
Spot On!

Princess Diane Von Brainisfried is as funny as she is on the money!
Royal Insight
I highly recommend listening to what this insightful princess has to say! She had me looking at the possibilities for happiness with new eyes!
Disclaimer: Princess Diane Von Brainsfried® is a division of HarMaxiProductions, LLC. By using or viewing this website and these services of HarMaxiProductions, LLC  (hereinafter generally referred to as "Princess Diane Von Brainisfried", "my", "our", "us", "we") you understand that such information is not intended nor otherwise implied to be medical advice or a substitute for medical advice, diagnosis, or treatment.      Read more...