I'm Princess Diane Von Brainisfried and it's a joy to welcome you into my kingdom where positivity rules and humor abounds. Here, I share tips and secrets for living your royally happy, radically fulfilled, richly meaningful life! Today I'd like to talk to you about how even small events can help you shift  from a negative mood into positivity if you let them.  Even something so simple and banal as a litter sign helped me shift from a negative vibration into positivity. Liter-ally. Click on title to read more...
Free Report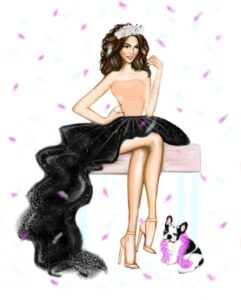 SUBSCRIBE and get
7 Insanely Simple Happiness Strategies Every Princess Must Have!

PLUS princess-worthy updates for a royally happy life!
An Ebullient Guide
Brainisfried's bubbling with practical and fresh ideas on the topic of how to get "royally happy and radically fulfilled." Step-by-step she guides you on a journey inside your heart and mind to help you find what makes your heart sing.
Disclaimer: By using or viewing this website and these services of HarMaxiProductions, LLC dba as Princess Diane Von Brainisfried (hereinafter "Princess Diane Von Brainisfried", "my", "our", "us", "we") you understand that such information is not intended nor otherwise implied to be medical advice or a substitute for medical advice, diagnosis, or treatment.      Read more...