My Journey
Background
I'm a three-year, Phi Beta Kappa graduate of an Ivy League School who became a criminal justice appeals lawyer. I'm also an avocational opera singer who sang for a few seasons in the New Jersey State Opera Chorus.  Although I truly enjoyed helping people as an attorney, my soul needed additional nourishment. I was not living up to my creative potential nor my happiness quotient.
Now I jump out of bed every morning ready to face the day with joy, feeling deeply fulfilled as I pursue my authentic journey! For quite a while I continued practicing law as I started integrating my other goals, and ultimately became a multi-award-winning screenwriter and musical writer.
Experience
I began blogging as Princess Diane Von Brainisfried and founded the "How To Be Royally Happy™" master class series. I transitioned out of law when I became a motivational speaker and certified positive psychology life coach. I'm the author of the forthcoming book, Bonjour, Breast Cancer⏤I'm still smiling!…wit, wisdom and optimism for beating breast cancer blues. And, as a recent breast cancer survivor, I used the happiness tools and strategies I developed and practiced to help me thrive during my breast cancer adventure.
I've given motivational talks for business owners, organizations, libraries and private gatherings.  I was also chosen as a facilitator at the 2017 World Happiness Summit in Miami, an organization that brings together top game-changers in the field of Positive Psychology and focuses on how to improve Gross Global, National, Social and Personal Happiness.  In addition to being a speaker, I've been a life coach for people from all walks of life, including PhD's, civil engineers, entrepreneurs, healthcare professionals, stay-at-home moms, teachers, and an orthodox rabbi.  I've been asked by renowned physician Gloria Bachmann at RWJBarnabas to be part of The Women's Health Initiative as their expert on optimism.
My Mentors
I've been personally mentored by greats such as Bob Proctor ("The Secret," "You Were Born Rich") the late Milt Campbell (first black Olympic Gold Medal Decathlete) and studied Transcendental Meditation with the acclaimed spiritual teacher Barbara De Angelis ("Soul Shifts," "Making Love Work.").  I have taken seminars on personal growth by luminaries such as Tony Robbins, Les Brown, Deepak Chopra, Brian Tracy, Robert Holden and Tal Ben Shahar. I'm also certified in "Human's Being More" positivity training from Nikken Institute.  I am currently an advanced student at the New York School of Practical Philosophy.
Start Your Journey
I've walked the walk and tawked the tawk… now I'd love to guide you on your journey to a fabulous life!
Free Report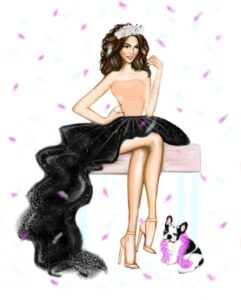 SUBSCRIBE and get
7 Insanely Simple Happiness Strategies Every Princess Must Have!

PLUS princess-worthy updates for a royally happy life!
Royal Insight
I highly recommend listening to what this insightful princess has to say! She had me looking at the possibilities for happiness with new eyes!
Totally Worth It!
Princess D's energetic presentation and spontaneity made me smile, laugh out loud, think about taking MY next step! Thoroughly worth it!!!
Disclaimer: Princess Diane Von Brainsfried® is a division of HarMaxiProductions, LLC. By using or viewing this website and these services of HarMaxiProductions, LLC  (hereinafter generally referred to as "Princess Diane Von Brainisfried", "my", "our", "us", "we") you understand that such information is not intended nor otherwise implied to be medical advice or a substitute for medical advice, diagnosis, or treatment.      Read more...