Seminars and Workshops
Discovering the magic of gratitude – An inspirational guide to ignite your happiness journey

Research shows that the practice of Gratitude is a HUGE Happiness Booster. Participants discover fun and fabulous gratitude practices to put delight into everyday living.
This seminar helps you take a new, happier approach to your life by activating your gratitude muscles and start resonating on a frequency of happiness.
Seminar Description:
You'll learn simple, easy tools to evaluate what is going right in your life. You'll learn how to create an "inventory" of happiness factors that are unique to you.  You'll discover how to start implementing simple practices around these happiness factors to cultivate happiness on a daily basis.  Start noticing the little things that put magic, sparkle and joy in your day…and then do something about it!    
For more information:
Drop me a line
Free Report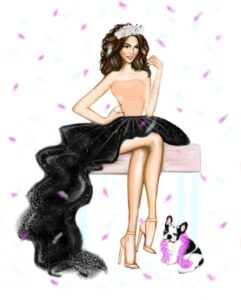 SUBSCRIBE and get
7 Insanely Simple Happiness Strategies Every Princess Must Have!

PLUS princess-worthy updates for a royally happy life!
Disclaimer: Princess Diane Von Brainsfried® is a division of HarMaxiProductions, LLC. By using or viewing this website and these services of HarMaxiProductions, LLC  (hereinafter generally referred to as "Princess Diane Von Brainisfried", "my", "our", "us", "we") you understand that such information is not intended nor otherwise implied to be medical advice or a substitute for medical advice, diagnosis, or treatment.      Read more...