​Bonjour Royal Friends! 
I'm so excited to travel into the next decade with you! 
Today I'd like to chat with you about ONE SIMPLE ACTION STEP you can take to SET YOURSELF UP for a ROYALLY FABULOUS 2020!
What if there was one simple action step you could take to make 2020 a year where you finally started actualizing your dreams, goals and callings? A year where you finally started living your best life ever. Morning after morning. Day after day. There is. That step begins by harnessing the magnificent power of imagination that resides within your marvelous mind. And if you're reading this post, you have one. Even if it's a tad "fried." Like mine.
Here's the simple action step. Pretend that you just woke up and it's a year from now. It's a sunny morning, you sit up in your plush, four-poster canopy bed with the hand-embroidered, pink, rosebud quilt and take a long, languorous stretch.  You have a huge smile on your face as you say to yourself (smugly), "What a royally fantastic year I had!"  Now tell me… what would your life look like?
Visualizing what a royally fantastic year would look like is an incredibly powerful exercise for setting your sails in the direction of your best life ever and putting yourself on the path to a glorious year.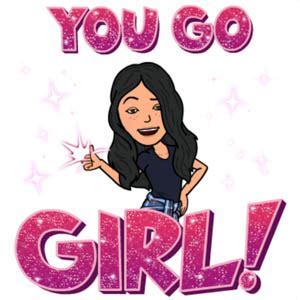 It seems like something so simple, but when you think about it, how many of us think in these terms? When we think of making changes around the New Year, we often think of New Years resolutions in the form of discrete goals we want to achieve or experiences we want to have.  We think about  isolated events. But we don't put them in the context of  the ebb and flow of our days. We don't think in terms of creating a happy life.
After you visualize what your "what a royally fantastic year I had" looks like, make a list of action step you can take to move toward that vision. Do you want to learn how to do the Argentine tango, start an internet business, and quit your carnivore tendencies and eat more plant based? Start by researching Argentine tango groups that meet locally and call or email one of the contacts. For the internet biz, begin by contacting your local chamber of commerce. Someone there might know another person who has an internet biz who could give you advice. And for your dietary changes, stroll the aisles of Whole Foods for ideas and to soak up the atmosphere where folks gather for wholesome eating. These are all small steps that help you start. From each step, you will see the next step, and the next, and the next. That's how it happens. You don't have to know how to get there, you just have to make a start. Just wiggle a little. It gets the momentum going. Momentum is magic. 
With the "What a royally fantastic year I had!" exercise, we don't just think in terms of big things to achieve or do, but we also think about the in between things, the events that make the ebb and flow of our days.  Like making a beautiful cup of fresh brewed French roast every morning. Using beautiful soaps in the shower and sachets in our linen closets and drawers. Taking our kids to Madame Tussaud's wax museum and Museum of Natural History.  Walking along canals in the spring and looking for turtle families sunning themselves on logs. Planting butterfly bushes and hanging bird houses, then watching the colorful winged world mingle with yours.  Planning playdates with grandchildren on a regular basis as distance allows.   Throwing parties for friends and family just because. Taking trips to see the leaves turning colors in the Fall. Knitting the days together in  the quilt of a vibrant life well-lived. Making magic of your days.
Visualizing what your life would look like a year from now to call it royally fabulous is the key to taking steps to actually have a royally fabulous year.  I can't wait to do my visualization and think about what it will look like for me to say, "What I royally fabulous year I had!" I know that some of my choices will be goal achievement-oriented. A Netflix series. A new play. Making a name for myself on the speaking circuit. But life will be far more vibrant because I'm also planning goals around family and friends. Learning activities that grandchildren love. Finding activities to mingle more with nature and outdoors.  Participating to the fullest on the boards that I've been elected to. And of course….going to more galas!
Dream big and dream small. See it and say it. Because, princess dahlink, if you can name it, you can claim it!  
Heres' to us! Here's to a fabulous 2020!
PALACE UPDATE:  My new book, BONJOUR, BREAST CANCER⏤I'M STILL SMILING! IS AVAILABLE ON AMAZON! 🎉🎉🍾ORDER HERE: https://amzn.to/2MFKCc7.   
 Hugs, love, & live your royally happy life!
Bonjour! I'm Princess Diane Von Brainisfried™
Motivational Speaker.  Certified Life Coach.  Award-Winning Writer.  Breast Cancer Survivor.  Offering seminars and coaching using humor to inspire happiness.
If you like what you read, be a gem and share it!
Disclaimer: Princess Diane Von Brainsfried® is a division of HarMaxiProductions, LLC. By using or viewing this website and these services of HarMaxiProductions, LLC  (hereinafter generally referred to as "Princess Diane Von Brainisfried", "my", "our", "us", "we") you understand that such information is not intended nor otherwise implied to be medical advice or a substitute for medical advice, diagnosis, or treatment.      Read more...