Dear Royal Friends,                                                               
Have you ever met someone whom you instantly realize is so compelling, so compassionate, so insightful, so grounded in their own essence, so inspiring and visionary,  you know they could change the world if they wanted to?  I met such a person. Her name is Debbie Rosas, and I'm honored to count her among my friends in the kingdom of Von Brainisfried.  Debbie's a co-creator of the famed and celebrated NIA practice  that combines dance, martial arts and mindfulness.
When I recently heard about Debbie's latest body of work, "THE AWAKENING PROJECT," I was blown away.   According to Debbie, the project is, "A call to compassion and transformation… It's all about "awakening the feminine spirit to create peace and harmony. Better people and a better world."  
The Awakening Project is a 13-MONTH ONLINE COURSE available to everyone no matter what their financial situation!  Debbie explains, "Once registered, every participant will receive a beautifully illustrated guidebook each month filled with poetry, symbols, sacred geometry, poetic voices, art projects, energy exercises, my honest and deeply personal awakening stories, and journaling questions to help them to awaken their Feminine Spirit. Participants will also receive monthly audiotaped guided meditations, an agenda and the month's videotaped workshop. The Awakening Project is designed for individuals to work alone or in groups. Participants will also receive a monthly invitation to join the Facebook LIVE event."
 At the end, PARTICIPANTS will create the FIRST EVER "AWAKENING THE NEW FEMININE SPIRIT" community-based GLOBAL ART SHOW, curated from the art of the participants!
Is this a huge vision or what! How exciting it would be to be part of this totally princess-worthy WORLD WIDE FEMININE SPIRIT PROJECT!  I heartily encourage you to check out the link, Awakening the New Feminine Spirit to see if you'd like to be part of Debbie's Global movement Awakening the New Feminine Spirit.
x♥x♥x♥,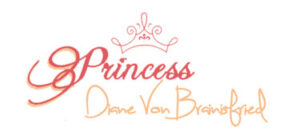 Live your royally happy life!™